MSI laptops have also significantly improved, and their most recent models offer high-performance features that meet the needs of many customers. Gamers and graphic designers love MSI laptops because of their strong graphics cards.
MSI laptops are offered in a range of pricing points, from entry-level models with basic capabilities to premium versions with cutting-edge technologies like high refresh rate screens and RGB lighting. One of the most well-liked series caters to gamers that require high-performance equipment, the MSI Gaming series.
One common problem with MSI laptops is keyboard issues, such as keycap damage or inattention. The best option in these situations is frequently to replace the keyboard. The modular keyboard architecture found on the majority of MSI laptops makes it simple to take out and replace the keyboard without the aid of a professional.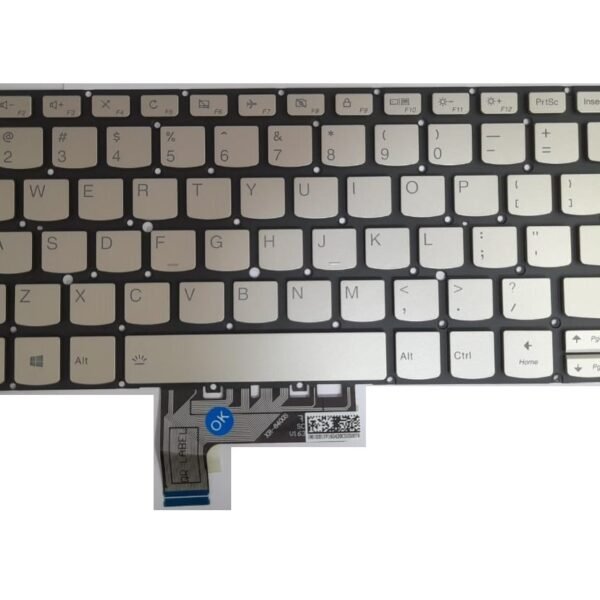 Lappie Keyboards offers brand new high-quality replacement keyboards for your laptops. These laptop keyboards are durable and safe for your laptops.
100% Compatible with your brand
Quality Checked & Tested before dispatched
3 Months replacement warranty, see to it that physical damage and liquid damage are not covered in our warranty.
Reach our product expert at 7770006400 for more information on a product or any other queries related to compatibility.
This Laptop keyboard is compatible with this model: Lenovo Yoga 7 Pro-13IKB Yoga 930-13IKB C930-13IKB SILVER WITH BACKLIT
SOME BEST FEATURES ABOUT MSI LAPTOP KEYBOARDS
If you are having any of the following problems, you should think about getting an MSI laptop keyboard replacement:
Sticky keys: When keys stick or don't depress properly, typing can be annoying and challenging.
Unresponsiveness: It might be time to replace your MSI keyboard if it is unresponsive or not recording keystrokes.
Damaged or worn-out keycaps: The best course of action in this situation is to replace the MSI keyboard.
Physical damage: You might need to replace your MSI keyboard if it has been physically harmed as a result of drops or spills.
Numerous problems: If your MSI keyboard is having a number of problems and cleaning it or fixing it doesn't help, it could be time to replace it.
Overall, MSI laptops Keyboards are renowned for their dependability, strong performance, and good price to performance ratio. But, they are susceptible to difficulties like any other electronic item, so it's important to take good care of them and treat any issues as soon as they arise to maintain optimal performance and longevity.